Victor Buravkin
The History of Novorossiysk Electric Transport
The first edition summarizing all available data on the history of electric transport in the city of Novorossiysk. From 1934 to 1969, a tram system operated in this seaside town, and trolleybuses have been operating in Novorossiysk since 1969.
The book is a compilation of materials written by the author and found in other sources, including network sources. The publication is divided into two parts dedicated to the Novorossiysk tram and trolleybus, respectively. At the beginning of the book, a brief historical overview of urban electric transport in the world and the USSR is given. After the main text there are appendices with photos of employees of the transport company, a brief story about the modern experience of operating trolleybuses and a list of materials used.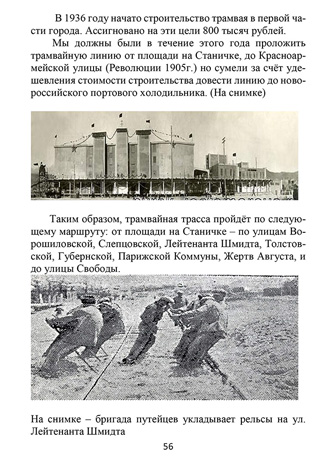 The publication was released in a small edition (85 copies) and has already become a bibliographic rarity.